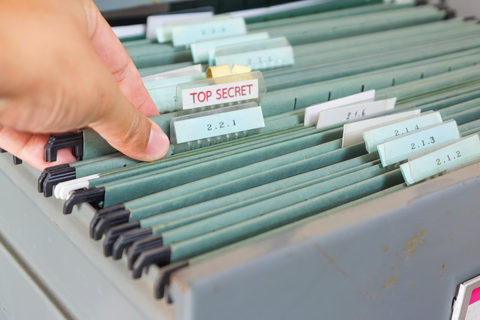 Posted by admin
On July 3, 2017
Currency exposure, Risk, Share Class Hedging
The final CP86 guidance (see here) references Regulation 123 of the UCITS Regulations 2011 which "provides the Central Bank with broad powers to request information from inter alia fund management companies. The Central Bank UCITS Regulations 2015 will provide that fund management companies are required to keep all of their records in a way that makes them immediately retrievable in or from Ireland. Similar rules will apply to AIFMs."
In addition the "Central Bank is of the view that 'immediately' means documentation requested before 1pm (Irish time) should be provided to the Central Bank on the same day and documentation requested after 1pm (Irish time) should be provided to the Central Bank before 12 noon on the following day on which the Central Bank is open for business"
RiskSystem has document storage capabilities meaning all fund documents can be stored on our secure servers (located in four different countries) backed up regularly and accessible via the cloud at any time.
As well as having all the records of the fund accessible at any time RiskSystem archives all risk calculations and exposures (each and every time a risk number is calculated it is archived and stored securely). Should the Central Bank (or indeed any regulator) request these fund data records they are available and can be uploaded instantly.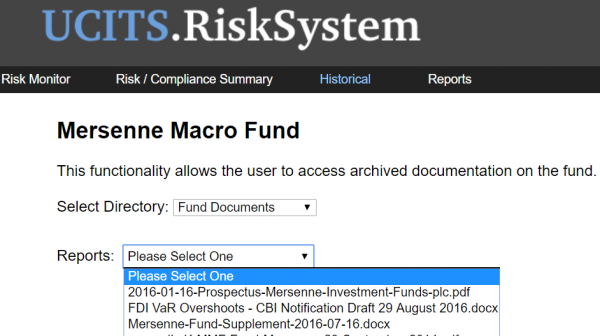 Please contact us at info@risksystem if you have an interest in discussing this functionality.