Greetings – though its allegedly Summer outside its hard to tell with hailstones hammering down outside at the time of writing. Even by Irish standards the weather is mixed.
Markets were "interesting" in the first quarter let's say. If you went on a long vacation at Christmas and came back in early April you would be forgiven for wondering what the fuss was all about. Markets would have appeared largely flat but this would have masked a serious rise in volatility. Those that bought the dip would have been vindicated but at some point in time it will not be the correct path to follow. So we still await "The Big One". There are certainly plenty of things to be worried about ranging from Brexit, China, Trump, Refugee crisis, Rory McIllroy's form etc. (I was going to add the lack of an Irish government though we seem to have cobbled one together finally). But there is always something to be concerned about and markets typically do climb the proverbial wall of worry.
As can be seen below the VIX rose in early January with a double top in February followed by a reversal below 15. Obviously putting this in context this spike was nothing like the spike seen in August 2015.

And for an even wider perspective the graph below demonstrates the fear in the market in 2008 – scary times lets not forget. What is apparent too is just how calm markets were from the middle of 2009 to the middle of 2015. What this meant of course was that VaR numbers were quite low coming into 2015 – a false sense of security (though we are constantly reminding our clients that VaR is just one tool, and no risk manager worth his or her salt would rely solely on just a VaR number).
So it was hardly a surprise some funds saw VaR over-shootings towards the end of 2015 and into early 2016 (and some funds were obliged to write an explanation to the Central Bank of Ireland). As we wrote last year (see here) "Following a year in which markets have been relatively quiescent, the VaR forecast of minimum losses may well be deficient". Prescient no?
Conspiracy theorists propound that the central banks are suppressing volatility deliberately via QE etc. It will be interesting to see if they can maintain this as – potentially- the limits to ZIRP (Zero Interest Rate Policy) are reached.



Risk Master Class
In conjunction with our friends in Centaur (who were kind enough to host us) we ran a risk masterclass aimed at the INED community. This involved a quick overview of some key risk concepts (commitment, sum of notionals, gross exposure, VaR etc.), a brief overview the UCITS and AIFMD legislation and finally a look at regulatory reporting (Annex IV). If you would like a copy of the slides or are interested in attending the next class please drop me a line (simon.osullivan@risksystem.com).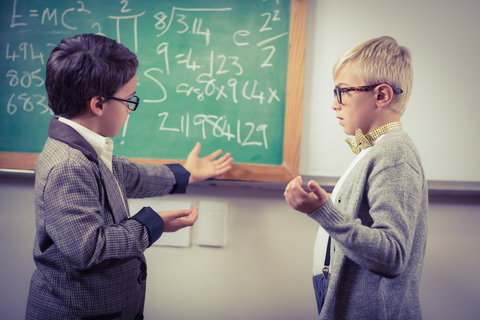 Substance
We are all still eagerly (no, really) awaiting the next iteration of CP86 with (another) consultation paper expected soon. The debate over the self-managed fund concept rages on – is it dead or not? It seems clear to us that the central bank wants to see more substance in Ireland – the proverbial "boots on the ground". It is highly unlikely, in our view at least, managers will move investment teams to Dublin so this just leaves risk management. And here is where RiskSystem can assist – we can give managers real substance by performing their risk function here on the ground in Ireland. We are currently providing risk management services to UCITS, AIFs, AIFMs, providing Designated Persons to carry out managerial functions and carrying out PCF functions such as Head of Risk (PCF14). Again drop us a line if you would like to learn more about our services.